About Fallen Publishing
Founded in 2009 by Mikael Reidal and Christian Knutsson for the sole purpose of delivering a roleplaying experiences of high quality with the emphasis on fun to the people of the world. Fallen Publishing's first product the roleplaying game Operation: Fallen Reich — Can Evil Be Stopped In Time For Tea, was voted the best Swedish roleplaying game of 2009 (Fenix — Speltidningen). Fallen Publishing is constantly on the journey of trying to help you tell or be a part of a story in a new and exciting way.
Since the start company is run part time by only two people with high ambitions. If you want to contact Fallen Publishing with any business propositions you should use info@fallen.se. But if you want to be more personal you should contact us directly, this is Fallen Publishing:
Mikael Reidal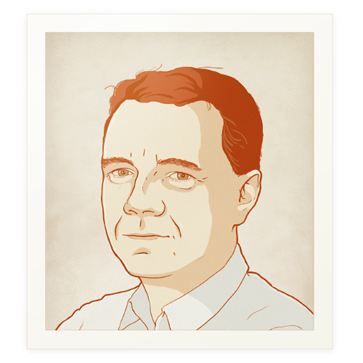 Mikael is the original brain behind Operation: Fallen Reich. He developed the core during frenetic playing with his friends over 10 years. The concept took many roads with countless twists and turns before finally becoming the fun-loving and anglophile game experience it is today. During the day he works as a copywriter at a advertising agency in Gothenburg and during the night — when he's not planning military maneuvers and drinking tea — he's writing the great Swedish novel.
Christian Knutsson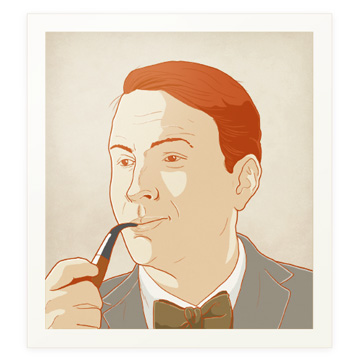 If Christian could define his role at Fallen Publishing he would say: "My main task is to take all the output from Mikael, filter it and then package it with art and design." But he would of course be downplaying his own part — he handles the money also. Christian is the art director/designer/illustrator at Fallen Publishing and the same at a global advertising agency with a small office in Gothenburg. During the night, when he's not reading the complete works of Roald Dahl, or trying to design a new typeface, he's learning objective-c and dreams of being an indie (video)game developer. You can find some of this stuff at www.lufthamn.com.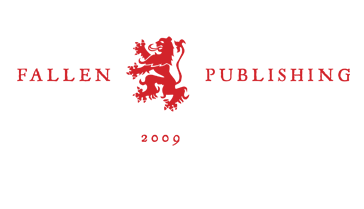 Logotype of Fallen Publishing.
The design is a mix of an English and a Gothenburg lion. (More English, I know)